Hi Everyone, it's 10 October 2019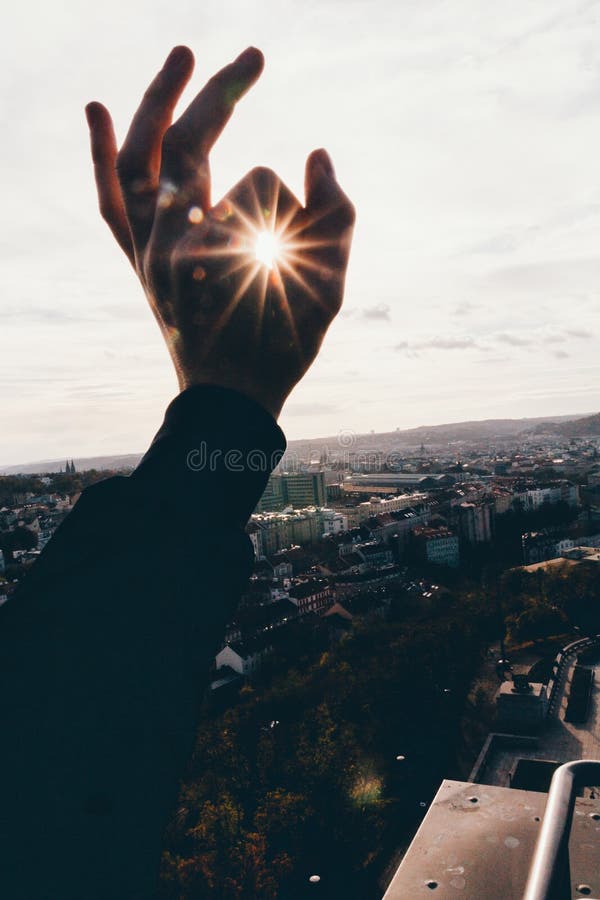 The last couple of months has been trying for me with the passing away
of a close friend she will always be remembered by me as a kind and helpful person. I have had lots of other things I have been doing too. I took a course in How To Teach Adults. And looking at ways to help others by helping myself first. Yes that was it, I learned that helping myself in certain area's was helpful for me to learn in other area's of my life to help my friends and others as well.
Hi Everyone, it is 31st May 2019
The Month has been a Journey I have started some volunteer work in one of the gardens in the city I live in, And doing the usual projects plus keeping myself Healthy and getting into Physical Fitness again since my arm is much better and I am pursuing forward. I have been doing some research online about Health and Fitness by doing online courses to grow for my own progress. And I have seen a Personal Coach which I did not think I would have the opportunity to see so close to the city. I am feeling relaxed at the moment and I have been going out in the community and looking at the progress of what is happening in Porirua City. Lots of projects are happening which are coming along really well. I am impressed with all that is happening. Plus doing new projects myself is a great bonus as well.
I started this Journey on 11th February. 2019
15th April
My Workout and Food Plan are going good. I realize that I can put in where I can, when I can but still stay to the usual plan.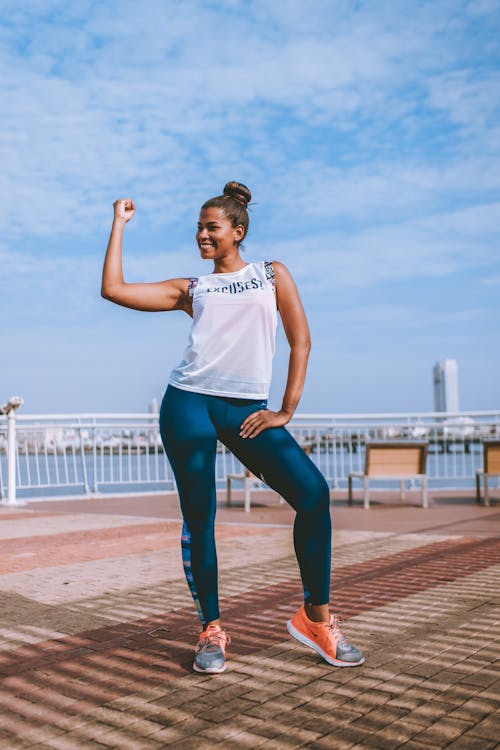 Here is what I am doing for the rest of April 2019
Morning glass of water with 2 drops of Wild Orange or Citrus Bliss, Go for a brisk walk, and yoga when I get home.
Have a shower, make bed, and get dressed. Then have Homemade Muesli for breakfast.
Muesli Recipe
1 cup of Sunflower Seeds
1 cup of unsweetened Flaked Coconut 1 cup of Pumpkin Seeds 1 cup of Sliced Almonds 2 tsp Cinnamon 1/2 tsp Vanilla
1 In a large bowl stir together all ingredients until well combined. 2 Put into a baking glass bowl or pan and spread all out evenly. Bake at 350f for about 7-8 mins. 3 Allow to cool and store in a air-tight container and put in cool place 4 Each serving is about 1/4 to 1/2 a cup of Muesli, tastes good with Almond milk.
Make sure to have 1/2 cup of Frozen Mixed Berries after Muesli
Coffee or Roasted Dandelion Tea
Start the rest of my day.
Mindfulness Breathing, Or Meditation on Website. Then Affirmations x3 7 minute workout
Have a cup of Green Tea or Drink Water and a slice of Dark Chocolate
Lunch Omelet with Garlic, Onions, 1/2 tsp Tumeric, Spinach or Water Cress Back to work.
Drink water or have a cup of Green Tea
4.30 pm finish work for the Day
Time for me and other things I do, Workout and Dinner
Do Hobbies that I find Relaxing and Fun.
This is just one of my Food and Workout Plan for the Month.
I have done 7 minutes Exercise Before breakfast, Before Lunch, And Before Dinner. Will most probably start again soon. When not doing this routine I do Walking in the Morning or during the day and do other light activities. Make sure to lift those dumbbells 1 or 2 times a week. Good for mind and body.
9th April 2019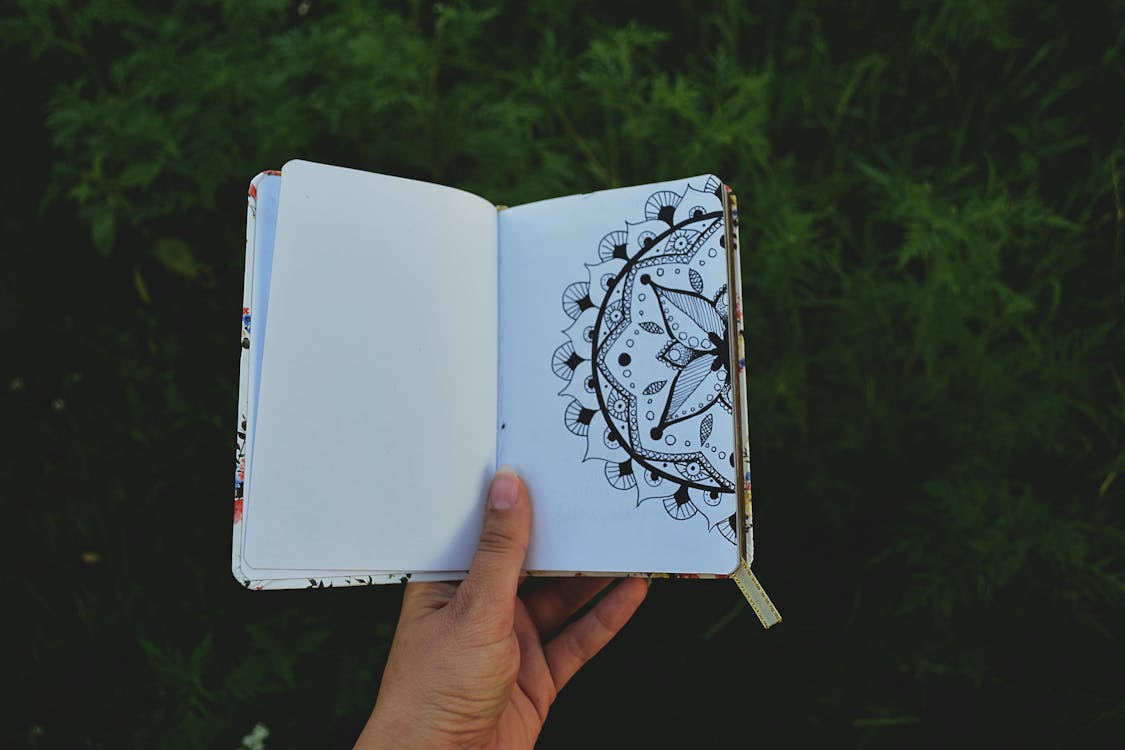 Hi I have been doing a Eating and Workout Plan for the last 3 weeks. The day after the first eating and workout I felt real good, I have planned my own Food Plan, by reading about other people who have done their own Food Plans. Which makes it real choice because its your own Food Plan. I have a Journal that I am keeping so that I know that I am able to go back and look at the progress I am making. I have measured my hips and I am 47 inches.
Will see what my progress will be in a couple of weeks and let you all know.
Hi Everyone my Eating and Workout Plan is going well 4 or 5 weeks ago I measured my hips and found that my hips were from 47 inches around the hips to 46 inches and now a few weeks after have gone from 47 inches to 45:1/2 inches. I'm feeling good most of the time.
I was reading some tips on how to save some money, One of suggestions was instead of going to the gym, Work Out at home to save on gym fee's, One thing I do suggest though is to make an appointment to see a Personal Trainer Once a month to help support your Workout Goals.
I intend to do this Next Month sometime.

Hi everyone today is Friday 1st March 2019 and as a treat, I have had half a Fish and a handful of chips,
finished by a Homemade Protein Bar and half a cup of frozen mixed berries.
I have just finished measuring myself around the middle part of my solar plexus and have read that I am 37 inches now around the middle of my solar plexus.

Thursday 14th March 2019
Hi I have been working out for a while now, and I am real happy with my progress. I have been doing a workout everyday. I am Making sure, I eat a nutritious meal each time , and also have a 1/2 a cup of mixed berries after every meal, plus making sure to drink water before working out or after each meal. Plus having a Home made Protein Bar when feeling a bit piggish, or fruit or raw vegetable, which is low in carbs. I am doing a workout at least once a day, other times I add in a walk. I am trying to make Yoga a morning routine as well which only takes 5 to 6 minutes to do.
I have measured around my middle solar plexus and I am now 21 inches, My hips measure 45 inches
I haven't booked in with a Personal Trainer yet as it is been a real busy month with doing a Community Project voluntarily with the Community where I stay in.
I am changing my Food plan for the rest of the month by adding Home made Muesli which I have just made.
If you are interested you can follow me as I Journey more into ways that workout the body and mind. And my Food Plan.
Hi today is 9th April 2019
I measured my middle and around my hips, I am happy with the results, I am 41 inches around my middle and 44 1/2 inches around my hips I am keen to keep going. Today I started a new food plan, have made a soup and made my own muesli which is real good. I am going to do some bread muffins sometime this week, and also will look at making some Protein bars this week as well. I am doing a new routine of exercises which I found on a site which promotes healthy body.
18th March 2019 Weekend Break
Hi Everyone,
Today is the 18th March 2019, It is a lovely day, and the sun is shining. On Friday the 15th I was reading a book on the way to a family camp, It was called the ambulance girls which I have been keen to read for a while and had the opportunity to take it along with me to read on the way in the car, I had been finding it really interesting to read.. It is a book on world War 2 and how a girl goes to live in London to volunteer in a adoption center at the time of world war 2. While reading The ambulance girls, news came over the radio about a man with a Machine Gun who had killed people in a Mosque and went to another Mosque in the same city. I thought for a bit, I'm on holiday and nothing is going to upset me at this time, because I needed the break since I hadn't had one since last year around the same time. I got back to reading the book I was reading and focused on trying to get a couple of chapters done before getting to the camping site. I was glad when we got there, I went to get a key to get for a cabin, as soon as I got there, since one of my friends said I could choose any one of the cabins, which made me smile and went to fix up things in my room. I had a thought of what had happened and then decided to switch off and focus on what I was doing. Went out to a restaurant near by and ordered a pizza for myself, I totally ate the whole pizza, I usually don't do that unless I'm stressing about something,, that's I eat a lot.
I realized this on the way back to the camp, from the restaurant. I thought it must be the Sad News that I had heard over the radio. We got back to camp and I decided to have a cup of uplift tea. It did me well.
I decided to go to bed a bit earlier that usual. I slept till about 8am and then awoke refreshed. Did a Meditation, had a shower, did a 6 min yoga and went to have breakfast. I had made my own cereal which I was going to try out for the first time, and it was yummy. Went to my cabin to get a couple of activities to do, in the big room, I decided to go for a walk and exercise my body. After Lunch there were a couple of people in one of the halls doing a jigsaw puzzle. I went to join in and was able to put in a few pieces in different area's. I then went and had afternoon tea, which I thought was okay but noticed that there was a lot of chocolate. I had had enough chocolate for the last 2 days. It was announced that a Meditation was been given by one of the Ladies who had come along to the Family Camp. I was keen to have the opportunity to do this with an experienced person who deals in that area. I also was looking for something new to put into my own meditation method as well. I was really pleased to have the experience. And I am now happy to have had the meditation experience where I can arrange to put certain tips into my mindfulness as well. The next day was short and I was able to take sometime in doing Mindfulness breathing before leaving the camp grounds.
28th February 2019 End Of Summer Festival.
I thought I would start letting you know how my Weekends are going. On Friday after a long day catching up with some house work, I decided to go to the End of the Summer Concert held at the Harbor. There are 2 eating places, which I wanted to check out, that were really great. The Live entertainment did not arrive till after 7 pm. They had some water in a big container and beers selling for $4.00 each, plus a glass of wine $5.00 each. I had a cup of water, sat down and looked around. I put on my shades because I wanted to protect my eyes from the sun, I am a health enthusiast, so I am conscious of my health. I looked out to the Porirua harbor and looked up into the sky, it was a nice blue, couldn't see a cloud in the sky only in the distance. They were Puffy white. The One man band was playing well known songs and was talking in between his singing. He was going to sing a song that he was playing at a wedding, in a couple of weeks. It was a really beautiful song I had not heard it before, it was about True Love. There were different ethnic groups and there were really good vibes I was getting from the crowd. There were also Children and Mans best friend the four legged dog.
On Saturday I went into town, to train the group I take in Wellington City. After the Group I thought I would walk along and remember some good times I have had, had in the Main City. I passed the One Top shop where I had gone to have a pot of green Tea and also ended up having a nice plate of Macaroni Cheese which I thought was yummy and had not had in a long time. Then I walked on and saw the place that I had met up with a couple of friends and brought a nice big Vegan cookie. I looked into the window to see if anyone I knew was there, no no-one in sight. I walked along counting my steps, I was glad I did I came across a new shop crowded with people who were playing game machines. I smiled and thought of the time I had taken one of my grandchildren to the Movies and there were a couple of Game machines in the entrance we played on the game machines until the movie started. I walked along and noticed a lady sitting down on a bench, she looked like she was waiting for someone or something to happen. I saw a lady having a glass of alcohol, she was sitting away from me outside on a table with a high stool and she reminded me of someone from my past, who had died a few years back. Then I looked back and remembered the good times, night clubbing in the weekends dancing all night, getting back Sunday mornings. Got home and crashed on the bed and fell asleep. I also remembered the times I would go off on my own, and do something randomly, the people I was with didn't know anything about. I remembered one time I really liked this Club it looked real nice, the music was really good. I noticed a stairway I decided to walk up the stairs, no one took any notice they were dancing and having Fun. When I got to the room upstairs there was a bar, and a open fire with antique chairs around it. I went and sat down and stayed for at least half an hour, got up and went back to the Night-Club my friends were at. No one had noticed that I had left, they were still dancing on the floor. Back to what I was doing, I crossed the road and remembered meeting my Asian friend. We went to a Asian restaurant that we had decided to have something to eat and a chat. I noticed there were some new restaurants open and a Burger place called Boomer Burger NZ you can check it out on Facebook they have there own page. I walked for a bit longer, then I decided to walk to the library and see what was going on there. I then went home and enjoyed the rest of the day cleaning, dancing and listening to some music.
Hi Peps,
This week I have been helping out with a Mural at one of the Local playgrounds. We got together with one of the schools in Wellington and did some sketching. Things are going to plan and the Sketches for the Murals are looking good.
Hi Peps,
Its been a busy week and I have been feeling sad and happy, I was wondering where I was going in Life since my Life seems to be a bit topsy turby but not that much, My Friend who I have known for a while has changed into somebody else, that is new and its okay in some ways but not all their habits I approve of. I have been a bit sad, but able to overcome and enjoy my own company more. Which gives me some time to take value of myself and where I am at. I have achieved a few things this week and getting into the ball of things, I am so happy about the encouragement I have had this week. Yesterday went to a gathering at a community hall and had some activities. We played Guess Who, it was really Fun. Today I went to train the Mindfulness Group I usually train, and after they had Arts and Crafts. I didn't stay because I wanted to go and see a couple of people who were not well. But instead I decided to go home and wait until next week sometime to see them. Fortunately I went home when I did, because my grandson was at home by himself, I got home and we were able to have a bit of a catch up. He did quite well this week, I was glad that he had had a good week at College. There was also a party at the park in my community it was enjoyed by all who went along.
Hi Everyone,
Today is Sunday 17th February, I have been relaxing most of the day I thought I would do a catch up and let you know that I usually take Saturday and Sunday off to have time to do what I need to do for me and usually share time with those who I'often see who are my Family. I go and train, a group, I train Mindfulness Meditation on a Saturday and do other random things after the training is over. As I am a Christadelphian I go to the hall in Wellington for Breaking of bread. While there I picked up a pamphlet which describes My Faith.
I Believe in The Only God Who created and controls all things.
God at Work I know that God exists – Why the evidence is all around me. Someone made this fantastic World – and Someone keeps it going!
That is so True because he has done some marvelous things for me that no-one would be able to describe but me.
I have only to look at the flowers or a fish. Or listen to a bird. Or consider the marvels of the eye, the ear, or the brain… To know that someone designed them all.
The universe above me and beyond, has a glory all of its own. And every galaxy a tale to tell. Of the one who holds them all, In the powerful hollow of his hand. Down here on planet Earth. Spoiled by man, Gods wonders still abound. He fills the reborn fields and ponds. With myriad forms of life. His are the cattle on a thousand hills. And his life of every human being.
I have seen God at work. He works in our lives too – guiding the events. and through His Holy Word. He leads us on to faith, In His beloved Son.
Pray to God for His help… This is only part of the Pamphlet. If interested in wanting me to write all of it on my blog let me know. email me [email protected]
Happy New Year 2019
Hi
It's a New Year, and lots of new projects and exciting even't happening this year. I do Volunteer Work on a weekly basis and have been volunteering for over a year now, I have found that it has become one of my passions, which I enjoy a lot. I went to a meeting to catch up with what the outcome looked for Amigos for the year. Because I had arrived early I took my time looking around the city. I notice that there were posters advertising Events that where I was at the time. One or two caught my eye, there was a poster advertising about an upcoming event to do with the New Zealand Ballet. I looked at the picture it was a good picture of 2 Men dressed in Black and White, dancing and 1 Lady that was dressed in red and white, the dress she wore was so nice. Then I notice a A4 Message in Black printing and White background. At first I read, in Capital Letters, IMPORTANT NOTICE under the Heading it started with the words.
After a recent rape threat from a man who knows I work in the area. I thought, oh it sounded like some sort of advertising or something, then I thought, hold on a minute I will have another look and read the whole Message. I read After a recent rape threat from a man who knows I work in the area. I decided instead of being filled with fear, I would instead use this incident to empower all those who read it.
WARRIORS
Men your physiology is as such that you are stronger and thus your purpose is to protect those more Vulnerable than yourselves, the elderly, women, and children.
Please keep a watchful eye over your sisters. And help lift up your brothers who have fallen and can't get back up on their own.
And sister's true feminism is knowing when to ask Men for help.
We all breathe the same air, we are in this together. Only then will we see the World as it was intended.
PEACE, JOY, & LOVE.
After reading what it had said, My heart was touched by the encouragement it gave and the strength of words that came from a Message on a Post Board.
What Encourages you and Gives you Strength?
Happy With Who You Are
Give yourself permission to be happy with who you are, with what you love and care about, with all you can do. Don't let the shallowness of daily encounters distract you from the profound values that live at your core.
Feel how peaceful it is to be comfortable in your own skin. Enjoy the satisfaction you can bring forth inside yourself rather than being addicted to acquiring more and more outer possessions.
Love yourself for who you are instead of being obsessed with the image you project. Recognize the unique beauty in each person you encounter, and let that beauty be reflected in your own behavior.
Do what makes you feel good on the inside, not what merely makes you look good on the outside. Be good to your authentic self and enjoy the treasures that flow from your deepest values.
Be an enthusiastic explorer in the rich and fertile realm of your own true spirit. There is no telling what wonders you will find, what magnificent experiences you will have.
Make your life about more than just doing and having what everybody else says you should do and have. Be truly happy with who you are, and live the special joy that is yours to live.
— Ralph Marston
BE KIND TO YOURSELF
Hello, all today is Be Kind To Yourself, I do this often to treat myself, usually every Friday since Life can get busy during the week and that special time to do something for myself, might not happen during the week. Today I went and planted a Fruit Tree and watched the children plant there Fruit Tree's as well. Played some Maori Music because it has been Maori Language Week. It is such really great to have the opportunity to do a few Events on one day, and enjoying the Music and Songs.
Hi Everyone I have just finished a refresher course on basic computers. Now doing a Money Management Course. I am really liking the course atmosphere it is great, Nice people and good food Yaaa! For anyone living in New Zealand, it is a free education course, the education calls it O Aotearoa Te Wangana. They have other courses that are free to do as well.
Good Morning
I have had a good weekend. Today is Monday, I went for a walk and enjoyed breathing in the fresh air, at home now and going to have a coffee. Got a full week on and l am going to make sure I treat myself to doing what I want to do at the end of each day. Perhaps I might soak my feet in a bowl with Lavender bath salts. Life is just not work, it is having Fun also.
Life Can Get Really Busy!
Hi Everyone,
I'm feeling pretty good today, busy weekend lots going on, I went and trained my Mindfulness Group which I do on a voluntary basis. Plans ahead are looking good, Have started on my new Course since I have finished and completed the refresher computer course and was able to pick up a few new tips, Hooray. Life can get really busy, what do you do when your Life is too busy?
Live Life And Enjoy The Moment
Hi Peeps,
Hows it been going. I hope you are all well and things are grooving along for you. It's been a real Fun Journey for me this month. I have been doing a refresher computer basics course, cost me nothing, nearly finished and pursuing on to do another course in the next coming months, have met some really interesting people and made some new friends. I am also doing Mindfulness classes once a week voluntarily which makes me feel that I am accomplishing one of my passions which I have had for a while. I am at home at the moment don't know where or what is going to happen tomorrow, one thing for sure is that no matter what I am going to enjoy my Journey. I have had some downs but that's okay I have overcome them and pursue on towards my next project. Hey Live Life And Enjoy The Moment!
Doing Something Just Randomly
Hi Peeps, Hows it going, a couple of weeks ago I went to do some shopping for clothes as there was a sale on in one of the popular stores I go to. I was going past the Movie Theatre and looked at the posts to see what was on, Star Wars Solo, I've always been a Star Wars Fan so I decided to go and watch the movie while I had the chance. Brought a ticket and because the movie wasn't starting till 1 hour and 30 minutes, went and looked at the shop that was having a sale. I bought me something to eat so I could enjoy while watching the movie. Loved the Movie was great to see the beginnings of Hans Solo adventures.
19 Jun 18 Donating
Hi have been doing some real mind searching over the last couple of days, its okay to have a break from the usual things we do. An email arrived today from one of the hospitals in my city asking to donate money, to buy pajamas for the children's hospital, that is such a great way of contributing back to the community and supporting your children's hospital. I was so happy I had the opportunity to do so.
Hi everyone its the beginning of a new month halfway through the year already! Here is something to boost your Motivation.
5 Ways To Stay Motivated
1 Stay or Be Positive
2 Take Baby Steps
3 Get a Group Going or Join a Group With Similar Goals, Surround Yourself With People Who Are On The Same Vibe As You.
4 Write Down Your Goals, Then Put Them Somewhere Where You Can See Them, Then Ask Yourself Why You Want To Do Them. Every Time You See Them.
5 Reward yourself.
Challenge 15/5/2018
Hi
I have found this month to be a bit of a challenge, with family, friends and personal challenges, Not to worry though I am still able to use mindfulness in other ways.. Today I am focusing on the outcome of what the week has brought my way. I feel great to have more interesting things in my life. Which make it enjoyable. Being involved with Community Projects is good.
29th March 2018
Hi Everyone, Tomorrow is Good Friday, the start of the Easter Weekend. Usually, I like to make Fridays. Extra kindness For Me Day. And do something completely different that I wouldn't usually do but have wanted to do. Last Friday, I bought some Chocolate and ate the whole packet, Naughty me. Hey but that was something I hadn't done before and I felt good. I haven't planned what I'm going to do yet this Friday, I am thinking of going on a nature walk. Love and Light.
Hi Everyone it has been a great couple of weeks with new ideas and some really good input of idea's, inspired by lots of good feedback this week also. Saw a couple of ducks on the weekend, I read a sign do not feed wildlife. I looked at the ducks and said Very Sorry not allowed to feed you. They both started Quacking loudly.
Hi, Peeps, I've been doing some new Methods and have put them on my New Page Called Positive Ways I Do. I hope you will be able to take some of the Methods and use them for yourself, I tell you the Labyrinth Method is Awesome. Have a good week and Keep on Keeping on. 1 or 2 of the Methods are from other people I have read about and tried their Methods.
Hi Everyone I hope all is well with you lot. I have been listening to a Certified Nutritionist who has been part of a Webinar and was really interested in his feedback on Essential Oils. He had done some research and had read that Sacrotese who lived in Rome at the time of 3000BC had a great interest in wanting to know about Essential Oils which he had heard was in Egypt. He then took the opportunity to go to Egypt to learn how Essential Oils were used for quite some time. His discovery back then that Essential Oils were used when the Egyptians did Operations on the patients back in those days.
Sacrotese then was able to take what he found back to Rome and share his knowledge on Essential Oils with other physicians.
https://www.mydoterra.com/mjtransformational/#
Something From A Personal Development Group.
You clear the Junk in your head that sabotages you at every turn.
If you don't clear your negative beliefs. It's almost guaranteeing Failure.
There's no easier or faster way to clear your negative thoughts than this.
If you Focus on the hurt, you will continue to suffer. If you Focus on the lesson, you will continue to Grow.
Herbs That Promote Lung Health
Rosemary Sage Peppermint Thyme Basil Marjoram Oregano
Herbal Tea Rosemary
The tea can be made by adding 2 tsp of Rosemary Fresh or Dried (or any of the other herbs previously mentioned) to hot water and letting it steep for 10 to 15 mins. You can add 1/2 teaspoon of Organic Maple Syrup or Raw honey. Yummy
doTERRA Essential Oil Wild Orange and Peppermint
Sometimes for a pick me up in the mornings, I use 1 to 2 drops of Wild Orange and 1 drop of Peppermint in my Coffee.
I guarantee it works, especially good for calming the nerves.
Hi Everyone I have been taking 2 tsp of New Zealand Spirulina with filtered water. 1 drop of doTERRA Oregano, 1 drop of Frankincense. Mix it all together and drink.
I also found out that when using a plastic bottle for making your potions with doTERRA Essential Oils, that it has to be Grade 1 which you can find the number at the bottom of the bottle in a triangle shape.
Things to remember when you want to build yourself. From a personal development group.
1 You're beautiful
2 Everything worth having requires a lot of work and time.
3 You must do what scares you.
4 Friendships and Relationships require constant effort and time.
5 When opportunity knocks, you have to answer the door, when a door closes you have to open a window.
6 Strike a balance between saving and experiencing.
7 Make Exercise a habit.
8 When someone shows you who they are believe them.
9 A drama free and boring life is actually a great thing.
10 Know that everyone is fighting a private battle, respond to rudeness with kindness when you can.
11 Your attitude is everything
12 Be grateful don't take anything for granted
13 No one is in charge of your happiness but you
14 Be a person of integrity
15 Treat everyone you meet like you want to be treated.
16 Stop blaming and take responsibility for every area of your life.
17 Manners are beautiful, Say Thank you, and Please always. Don't forget to say excuse me.
31st October 2017
Today has been a Great Day with lots of things happening, Went into the Capital City to do my Course, I graduate in 4 Weeks, Thinking of having my Nephew and Niece over for dinner or going to the Porirua Club to see what is happening, to Celebrate.
I am thinking of also going to see my daughter and grandchildren. I hope they are well.
Hi, Everyone, I completed the small business course and received my certificate 100% Achieved.
I dressed up as a witch and handed out Candy today, The first person to come to the door was a young girl I said Happy Halloween I gave her some lollies, She said What is your name, I said My name is Witchy Poo. Happy Halloween. Then there were other children, I gave a Lollypop to each child and some lollies too. Until there were only Mint Leaves lollies and Milk Bottles lollies Left. I ate a couple before there was a knock at the door. I was so happy to give the lollies to the children. I think they didn't expect to get so many lollies that's okay I gave as much as I could give them. They looked Happy about what they were given. It is after 12 pm Late night for me Nighty Night All.
I have read a few recipes on how to make your filtered water taste a bit better. For a couple of days, I tried 2 drops of Wild Orange with 1 drop of Clove. Filled a Jug put in the Essential Oils, then put it in the fridge to cool. I drank this for 2 days.
I now am putting 1drop of Lemon into a Jug of filtered water to chill in the fridge before I drink from it.
This morning I have made a couple of Essential Oils, Air Fresheners which I am really happy with, The aroma is so lovely and nice, I have put the Air Freshener Solution into Aluminium Spray Bottles.
It is worthwhile, I have made up my own mixture.
Hi Everyone,
I went to visit a friend over the weekend had a good time, took her a small prezzie one of my Air Fresheners I made and put it into one of the Aluminium Spray Bottles. I haven't heard back from her yet since I have been really busy the Last couple of days.
14/11/2017
Hey, Peeps Maureen Here,
I am doing a series of 5 videos on my private page on Facebook, I have finished editing and publishing the second video. The series is about how to use doTERRA Lemon Essential Oil. Have a lookie you might like something.
http://www.mydoterra.com/mjtransformational/#/
24th November 2017
Hi, Peeps its Friday and been a busy week, Went to 2 different Get together's with a couple of Ladies this week. The first Event was really great had a few nibbles and met some new people, it was a great time. Left with a gift bag, it had a small jar of hand cream. And also a buttercream, Was really Fun. Then yesterday went to a Christmas Party was great again I met some really interesting people, and the Host was as usual very welcoming to her guests.
Hi, Peeps another year and yes its March, been doing a lot of Souls Searching. and I tell you it has been Fun. Well here's to a Happy New Year and Like the great Spock would say, Live Long and Prosper. I am doing more of Mindfulness and have decided to add some Chakra Dancing. Since I started last year looking into keeping the body balanced using methods that have invigorated me. I Love my Family and Friends and know that where ever they are that my Love will be with them always. They are a very special part of my Life. and So Are You!